Suet Sale... Holiday Hours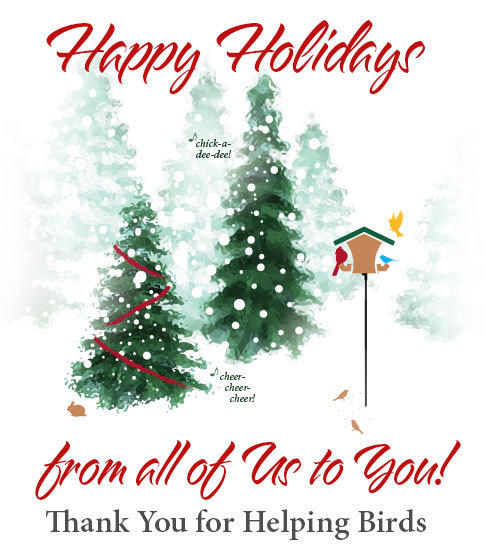 Wishing you all a very Merry Christmas and Happy New Year!
Special Holiday Hours
Friday, December 15, closing early at 5:30 for Staff Holiday Party
Christmas Eve, Dec. 24, Hours 10am-2pm
Christmas Day, Dec. 25, Closed
New Year's Eve, Dec. 31, Hours 10am-2pm
• • • • • • • • •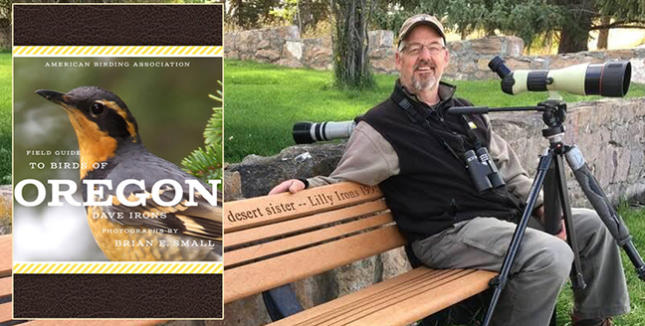 Seminar December 16 — Dave Irons, author
of the NEW American Birding Association
Field Guide to Birds of Oregon
Book Signing and Presentation about Dave's NEW book:
The American Birding Association Field Guide to Birds of Oregon
Sunday, December 16, 3pm* CALL to register!
From the top of snowy Mount Hood to the crashing waves of the Pacific shore, Oregon has it all for birds and for birders. The American Birding Association Field Guide to Birds of Oregon covers 300 species with more than 550 color images of birds in nature along with detailed identification text including preferred habitats, behaviors, vocalizations, and when and where to see them.
Written by expert Oregon birder Dave Irons and filled with gorgeous color images by Brian E. Small, this new guide is the perfect companion for those interested in learning more about the natural history and diversity of Oregon's bird life.
It's ideal for those of us who may just be getting started birding in Oregon or for those who like to do most of their birding close to home. This guide is also perfect for visiting birders as well, with ideas on both what to look for amongst the possible birds and where to find the covered species.
Call to sign up to attend, please, so we have enough chairs! And yes, this is at 3pm.
Most of the species accounts include "best places" to see that particular bird species and there is also a birding calendar with month-to-month suggestions of where to go birding around the state. Nearly all the photos in the book are the work of Brian Small. He is supplying his photos for the entire series of ABA statewide guides, which have now been published for nearly 20 states.
• • • • • • • • •
Bird Walks ...Will Resume in Early 2019

See our next Bird Walks in early 2019 on our Bird Walks and Seminars page...next year!
https://eugene.wbu.com/local-events