DSC Special: Seed Cylinders+Feeder at 30% OFF!
DSC Club Members: Purchase two Seed Cylinders and
Get a Seed Cylinder Feeder for 30% OFF...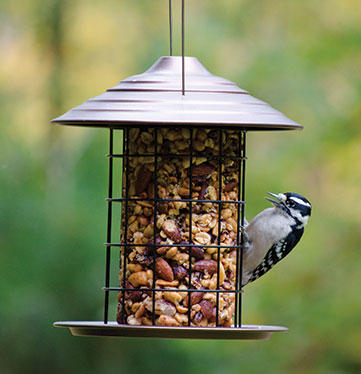 Invite birds to a delicious meal with our Seed Cylinders and Cylinder Feeders.
Fill these versatile bird feeders with any of our varied Seed Cylinders, from Nutty to Seedy and everything in between, and see how many different birds you can attract.
Seed Cylinders typically last a week or more, so they're perfect for keeping food available even when you can't refill your feeders every day... think: conferences, vacations, messy weather, UO DUCKS Game Days, etc!
Coming in October:
Three new Seed Cylinder Critters (Note: they are really cute and the birds will love 'em!)
Two Presentations in October & early November: Bats, and a repeat of the Owl Seminar
One bunch of adorable, rock owl figures for your garden, as a doorstop, more!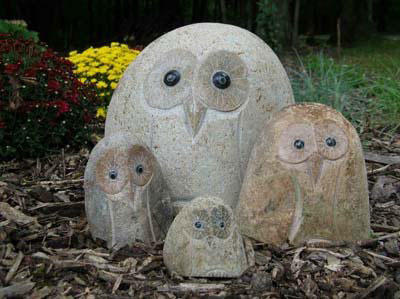 Ever Wonder How our Seed Cylinders are Made?
One of our fellow store owners in New York state, visited the creator of the Seed Cylinders, Mr Bird, in Texas, and filed a very interesting report on their website blog. And yes, they are all made by hand folks! Check out the page here...
http://wildbirdsunlimited.typepad.com/the_zen_birdfeeder/2010/04/mr-bird-the-making-of-wbu-seed-cylinders.html