OWL Visitors & Seminars
Celebrate H'OWL-o-ween with
Dmitri Eagle-Owl at WBU

Dmitri and his people at Cascades Raptor Center
will be at Wild Birds Unlimited on
October 31, Halloween, from 4-6pm!
Stop in for a chance to meet him and a different kind of TREAT!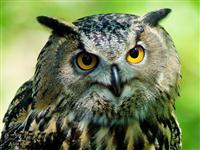 ......
PLUS, Help CRC help more birds:
Become a CRC Member ...
Join CRC and mention
Wild Birds Unlimited,* and receive
a $10 goft certificate to use at Wild Birds Unlimited!
Once you join, get your certificate from CRC staff and bring it to our store and save $10 off your purchase! The staff and volunteers at CRC do amazing work for the benefit of raptors and our shared habitat, and they deserve our support. Stop in to learn about their work and the gorgeous and interesting birds they rescue, rehabilitate and restore to the wild...when possible.

*Remember: mention Wild Birds Unlimited when you join ... or renew your membership... at Cascades Raptor Center and receive a $10 gift certificate!

• • • • • • • • • • • • • • • • • • • • • •
And, don't miss our seminar with Dan Gleason:
Owls' Lives Around Us...
2 free seminars: Sunday, Nov. 2 at 4:30 pm
or Monday, Nov. 3 at 6:30 pm

Dan Gleason, UO Ornithology instructor and co-owner of Wild Birds Unlimited, will offer a photo-illustrated talk about which owls in our area and how their activity in Winter might surprise you. Did you know: winter is courting season for some owls, not Spring! Come see photos and hear about owls lives, in the trees in our neighborhoods! Space is limited and registration is required for both sessions, so call or come in to sign up soon!
At Wild Birds Unlimited, 2510 Willamette Street, Eugene OR 97405
To register, call 541-844-1788 during open hours: Mon.-Sat.: 10am-6pm; Sun.: 11am-4pm
(Email registration NOT recommended!)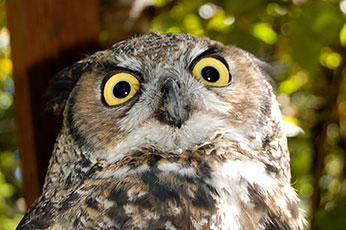 Great Horned Owl, photo by Dan Gleason